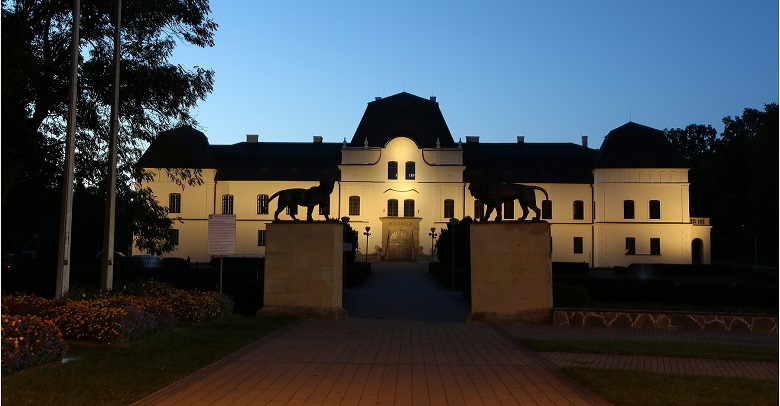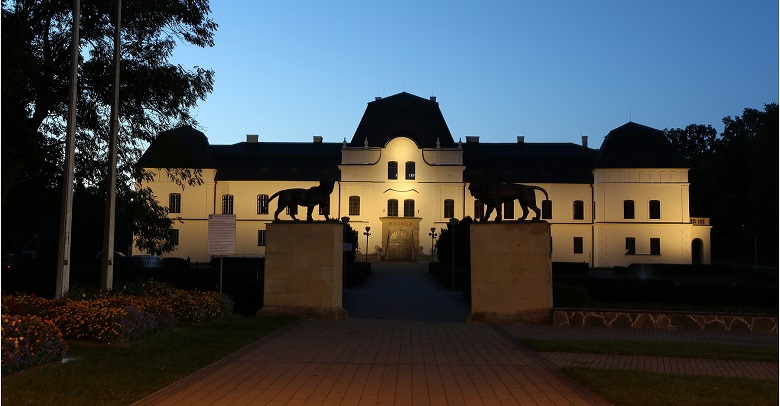 The History 
The first written reference to the town is from 1317 and its whole history closely related to the Drugeth, Csaky and Andrassy family. Humenne received its official town privileges in 1479. The dominant landmark of the town is its historical manor-house, built at the site of a medieval watercastle. In 1610, the castle was reconstructed to a typical Renaissance four-wing building with central court, two- storey turrets, and a large tower above the entrance portal. Andrassy, being its final noble owners, had the castle reconstructed to a French baroque palace with French and English garden and a pond. The Andrassy family owned the palace until the year 1944.  Currently, it houses Vihorlat Museum.
The past 150 years have had a decisive importance for the development of the current structure of the city. After the Austro-Hungarian Compromise, the railway transport started booming. At the start of the 20th century, the solving of the city is technical infrastructure – the building of drinking water supply, a sewerage system and pavements, started. The electrical powering of the street lighting and the connection to an electric grid started in 1907. Between 1936 and 1940, the project of the construction of a new hospital was realized. After 1993, the business sphere, the banking sector, and services started to boom.
Natural conditions
The district of Humenne is situated among the northern ridges of Vihorlatske vrchy Mountains and Laborecka vrchovina Highlands and Ondavska vrchovina Highlands. The town of Humenne is the centre of the Upper Zemplin region. The town of Laborec is a touristic base to the Eastern Carpathians, 157 m above the sea level.
Famous people from Humenné
Ladislav Grosman (* 4. February 1921 – † 21. January 1981) – writer
He became famous as the author of the screenplay of the film The Shop on Main Street, which in 1966 was awarded the American Academy of Motion Picture Arts Oscar for best non-American film of the year. It was first and only Slovak film, which won the most prestigious film award Oscar for best foreign film. The theme is Slovakia and the Holocaust during World War II. He died in Tel Aviv, Israel.
Mikuláš Klimčák (* 16. November 1921 – † 2. March 2016) – painter
Dušan Kováč, DrSc., PhDr. (* 3. January 1942) – historian and writer
Peter Gossányi, PhDr. (* 26. January 1947) – editor
His portrait is in the Gallery under the bridge.
Marián Čekovský (* 12. April 1977) –  musician, singer, songwriter, presenter and comedian
In 2011, he was awarded singer of the year.
Lenka Čviriková Hriadelová (* 25.  July 1973) – presenter sports programs, holds the title six times OTO – TV personality.
Peter Breiner (* 3. July 1957) – pianist and composer
Publish a set of anthems of all countries of the world.
Štefan Babjak (*7. October 1931 –  †  27. April 2008) – opera singer
In 1981, he was awarded the title of national artist.
Lýdia Eckhardt (* 11. May 1962) – fashion designer
Juraj Dojč (*12. May 1946) – photographer
He photographed the most famous world companies (General Motors, Apple, Canon, Mercedes).
Štefan Guzanin, Assoc. Prof., M.D., CSc. (24. September 1939) – plastic surgeon
Arthur Beller (* 18. October 1934 – †  24. April 2011) – businessman
Belo Polla  (* 12. April 1917 – † 16. August 2000) – historian
Štefan Thomán (* 1862) – pianist